Equality Charter School – Steppin Up Campaign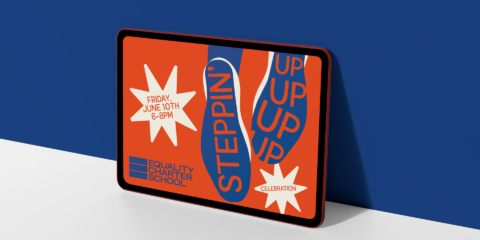 Equality Charter School –
Steppin' Up Campaign
Project: brand identity / campaign / Education
PlanetFab Studio has been designing Equality Charter Schools' annual Spring Reception campaigns since 2019, but this year's campaign was particularly noteworthy. For this year's event, we came up with the theme "Steppin' Up," an opportunity to honor those who demonstrated exceptional dedication and perseverance, especially in the wake of the pandemic.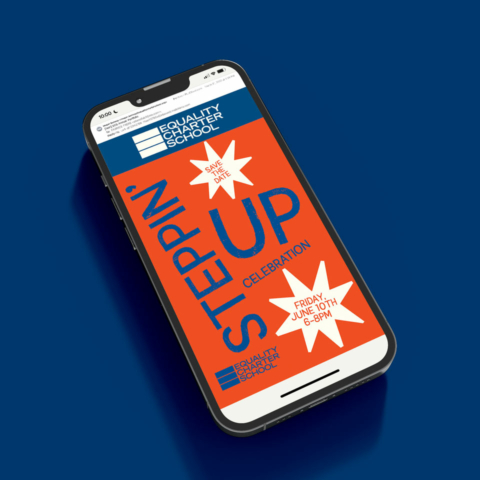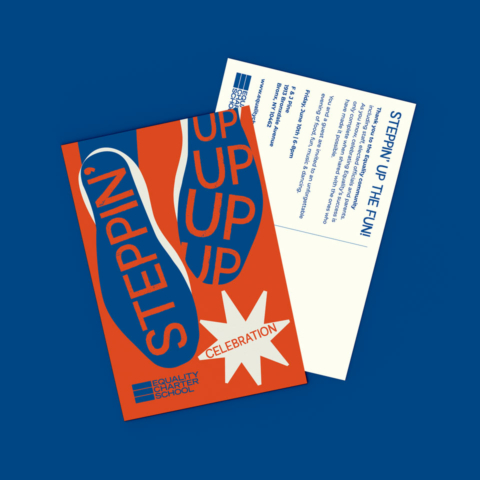 To capture the spirit of the theme, PlanetFab created original artwork featuring someone stepping to the beat, with "Steppin' Up" appearing graphically on the soles of their shoes. This powerful image perfectly captured the energy of the event. From printed invitations to posters and digital platforms like MailChimp and social media, PlanetFab was committed to adapting the Steppin' Up campaign for Equality to reach as many people as possible.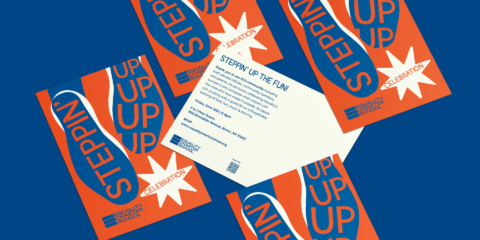 However, a successful event is not just about design; it's about creating a memorable experience. To achieve this, we designed a dynamic step and repeat for the entrance, providing guests with a photo opportunity.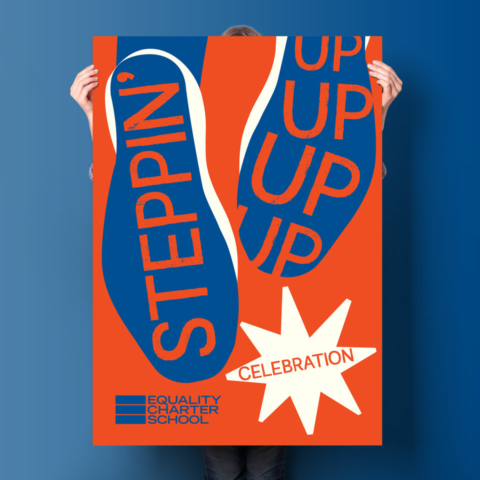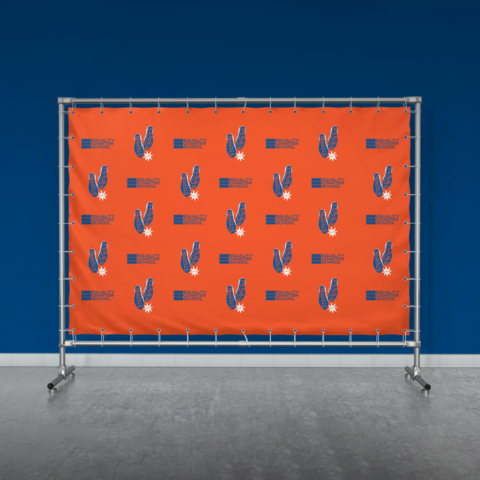 Additionally, PlanetFab designed and produced high-quality portable Bluetooth speakers featuring original art created specifically for the speakers, emblazoned with the new Equality logo as a lasting token of appreciation for attendees.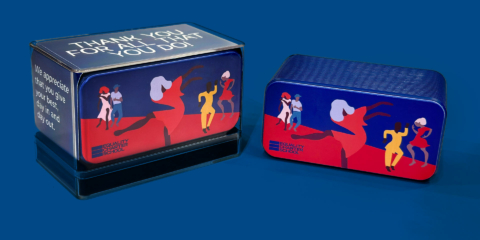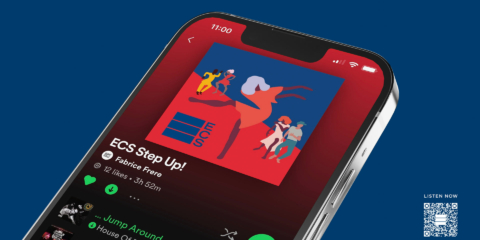 This was the first Spring Reception campaign that prominently featured Equality Charter Schools' new logo, created by PlanetFab as part of the school's 360 rebranding initiative.
Client: Equality Charter School
Creative Direction: Fabrice Frere, Michelle Keller
Design: Fabrice Frere, Michelle Keller
Illustration: Michelle Keller
Production: PlanetFab
Copy Writing: Fabrice Frere, Michelle Keller